Team Building Camp 2013 Part 2 .
morningggg . haa . awal tak thea bangun ? tade la awal sangat . thea berasa syukur alhamdulilah kerana diberi kesempatan untuk bernafas lagi . okayy . tak paya panjang sangat la mukadima tu kan . korang un bukan rajin nak baca . haha . now thea nak cerita pasal second day thea kat camp . pagi2 ue thea bangun pukul 6.15 kott . itupun nasib baik kak nisa kejut . kalau tak memang subuh atas tilam la thea . nak pi solat jemaah kat surau takut kene gigit capat . so that thea decide untuk solat kat bilik je . hee . nampak tak kemalasannya di situ . padahal malas nak jalan . surau ue tade la jauh mana . ada la dari lobby yuvi sampai longkang depan pondok AP tu . tak jauh kan ? tapi kalau dah buat mindset cakap malas memang malas la jawabnya . haha . lepas solat thea mandi then kejut dyeowg yang tengah tidur . sebab dyeowg tido balik after solat . oleh kerana thea rajin sangat mandi awal so thea pun cepat la siapkan ? thea pung joing kak maya , kak nisa , abg syamim dengan abg pojie kat meja depan bilik kiteowg . tengok keindahan alam . seriusly memang sejuk je mata memandang . SubhanAllah , indah sungguh ciptaanMu Ya Allah :) . oleh kerana jam di telefon bimbitku menunjukkan baru pukul 7.30 dan waktu kami breakfast 8.30 , thea decide masuk dalam bilik balik then amik sebungkus snek mi yang thea beli kat Eng Hong *kene mention jugak eh ? then bagi kat dyeowg makan . sorang amik satu . dalam tu ada 10 bungkus . ada baki lagi 5 untuk kak dayah , illiyin , faiz dengan mira . dyeowg pun lapa ekceli thats why dyeowang amik je . even snek mi . *snek mi pon makanan apa . even tak mengenyangkan bolela buat alas perut . ye dokk ? haha . tetiba terkeluar pasal abang syamim . haha . kelakar gile seyy . tahu tak pasal apa ? ekceli ni sambungan daripada kisah malam first day . haha . kalau korang ada kat situ pun mesti korang nak tergelak punyala . tapi oleh kerana keadaan masa tu tengah tegang , kiteowg hanya mampu gelak sendiri . gila nak gelak depan orang tenga marah ? memang mintak kasut boot size 8 la jawabnya . hanya kami 33 orang dan pengiring 5 orang je yang tahu apa jadi . serius tak caya dia bole cakap gitu . kelakar tahu . siap buat gaya bagai . ahaha . pastu kiteowg balik bilik ta bole tido sebab asyik gelak pasal dia . padahal yang lain dah sibuk beradu dan bermimpi tah sampai kemana dah . *asal jauh sangat cite nehh . aduainye pun . thea , thea *geleng kepala .
Pukul 8.30 kiteowg pergi breakfast then pukul 9 siap siap untuk pergi jungle trekking . haa . mai sini cheq nak habaq hang . masa ni la capat capat dalam hutan tu telah berkomplot untuk menggigit lalu menghisap darah thea yang tak seberapa banyak nehh . tu la nak sangat derma dara kat orang , tapi tak cukup berat so derma kat capat je la jawabnya . masa jungle treking perasan ada 1 je kat jari manis tangan kiri . *haih . jari tunang ceq nak sarung cincin neh jugakla dia nak gigit . dah la tinggalkan kesan . haish . masa jungle trekking nehh kiteowg redah jeram , selut semua bagai la . first sekali alhamdulilah lepas , tapi hampir melayang jugak la masa nak naik bukit , nasib ada abang and akak yang tolong . pastu kaki tersekat masa lalu selut . masatu memang ta bole gerak da kaki nehh . air mata dah mengalir da . nasib akak ada , tolong tarik thea . masa tu Nik pun tolong sebab akak tak kuat nak tarik thea . lepas selut kiteowg pi mana ekk ? makan dulu ke pergi Jeram panjang yang hampir buat thea , faiz dengan mira lemas ? rasanya makan dulu kot . thats why abang syamim dah kuat nak selamatkan thea . gampang kayyy . bukan gurauan . ini antara hidup dengan mati . bayangkan kalau faiz dengan mira pun bole hampir lemas lagi la thea nehh . masatu tak fikir apa dah . fikir mati je . pastu ingat kat family yang hampir 2 bulan tak jumpa . kiteowg sepatutnya pegang tangan ramai ramai tapi tangan thea terlepas dari tangan mira . padahal tade la dalam sangat . dah kaki thea ternaik so memang kepala akan tenggelam la kan . mira terlepas tangan thea sebab nak selamatkan faiz . *katang kan mira ? dia selamatkan faiz . jangan tengok dia sebelah mata yea . faiz pun terlepas tangan illiyin . so dyeowg berdua je masa tu . nasib baik kat belakang ada Sir Akmal tolong dyeowg . tapi mira always rasa bersalah sebab terlepas tangan thea . thea tak pernah salahkan dia . sebab sekurang kurangnya thea still ada backup tangan kiri pegang akak , dengan yang lain lain . tapi dia ? pegang tangan faiz sorang . memang sungai *sungai ke ? hentam je la . tu tak dalam mana . tapi arus dia deras gila . lepastu faiz cite kat tea yang dia pun fikir nak mati je masa tu . redha je .
before rentas sungai yang buat kami hampir lemas .
sorry to say abang syamim . anda tak termasuk di sini .
kat sini la selut yang membuat thea mengalirkan airmata .
haish . masa tu hanya Allah je tahu .
kesian tak kiteowg makan kat plastik hitam ?
Orkid + Rafflesia = Orkidsia
bergabung . meletup
Lepas semua da selamat kami semua meneruskan perjalanan ke destinasi seterusnya . sampai je kat Air Terjun Sri Mahkota tu , satu benda yang terlintas at fikiran thea *oh maii . Ya Allah cantikknya air terjun nehh . serius lawa . SubhanAllah memang cantik sangat . teruja gila . bila semua dah teruja memang semua turun la kan . so kiteowg un jalan slow slow turun tangga then cari port yang sesuai . tahu tau je la akak an na cari port kat ne ? ofchosos kat tempat yang banyak air *banyak air ke istilah dia ? yg pasti tepi tepi batu tu la . yang boleh baring then air turun . haa . lu pikir la sendiri . lama jugalah kami kat sini . main air , yang pandai berenang tu buat show macam pandalela renong . ohsem ohsem rupanya dyeowg nehh . tapi yang lelaki je la . nasib baik tade papan anjal kat situ , kalau tak lama dah dyeowg guna . ahaha . at bahagian dyeowg terjun tu memang dalam . sebab bak kata abang *abang sape ek ? lupa ah . dalam dia sampai kaki tak jejak dasar . tade sape jumpa dasar dia lagi . *yek yek je thea nehh ? ke salah dengar . lepas siap semua sekali kiteowg jalan kaki selama sejam sampailah tapak kiteowg berkumpul . lepas tu semua masuk bilik . maghrib tu pergi solat maghrib kat surau .
Air terjun Sri Mahkota
lawakan background belakang ue ?
Lepas makan malam tu kiteowg diberi 30 min untuk buat persembahan . first first memang tade idea nak buat apa . then tetiba fatin bagi idea untuk lakonkan balik situasi malam pertama kiteowg kat sini . first2 memang tade mood gila . thea ingat tea sorang je rupanya mira pun sama . mira lagi nampak kot dia tade mood . mungkin dia ingat thea tak nampak tapi thea ni kan kawan dia . ofchosos tau dia macam mana . semua kumpulan punya persembahan memang best . ada yang menyanyi ada yang berlakon . korang semua ohsem . lepas buat persembahan . kiteowg ikut pokjo pi cari ulat gonggok berapi . korang penah dengar tak ? mesti takkan . serius lawa . nanti naik cuti mid term thea upload . sebab gamba banyak kat fitt .
lepas tu kiteowg berjimba bara . amik gamba . padahal yang lain dah masuk bilik . kepenatan sebab asyik lompat je . haha .
Ahlan Wasahlan
The Mayor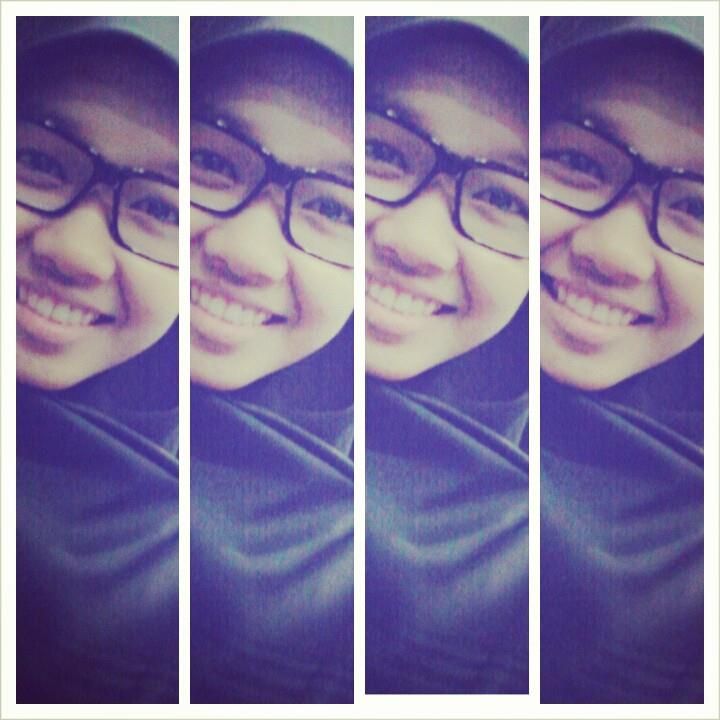 Assalamualaikum , Ahlan wasahlan .Allah tak pandang siapa kita yang dulu. Tapi Allah pandang siapa kita yang sekarang. :')





Celoteh

Tinggal Jejak


مبسم الله الرحمن الرحيم
Please leave your kind words here :)
No rude words / spamming are allowed.


Jantung

I love them much :*