Spend My Leisure Time With Them
Sunday, 12 May 2013 • Sunday, May 12, 2013 •
0tinta
masa 1st May hari tuh kan Labour Day , so that kiteowg pun cuti even kitowang bukan pekerja . haha . best kan ? yea la kalau datang college pun sape nak ajar ? sebab lect lect semua tuh pekerja . oleh hal yang demikian , (*tak payah nak hal demikian bagai lah thea ) akak telah buat keputusan untuk belanja kiteowang set beradik untuk makan Mc Donald . acctually akak dah lama dah rancang benda neh tapi asyik postpone je . sebab akak kata kalau sorang tade tak payah makan sama sama . *baik tak akak kami ? baik kan ? korang ada ? haha . riak pulak . astaghfirullah . thea thea *geleng kepala . dah dah . lari topik kalau terus layan korang . *mende tah merepek . dush dush dush . so petang tuh after Asar kami berenam jalan bersama sama berpimpinan tangan , jalan dengan penuh gemalai menuju ke Kedai Maggie (Mc Donald) . thea tanya akak nak belanja sorang berapa ? *cheh demand nak suh akak belanja banyak lettew . haha . then akak pun dengan hati yang tenag korang order je lah . alah kak mana boleh gitu *padahal dalam hati dah gembira sakan . kalau boleh buat Harlem Shake dah buat dah . pak kal je kat tepi jalan raya yang penuh sesak dengan kereta . haha . sesampainya kami di Kedai Maggie yang tersergam indah , kami semua chop tempat dulu . so kami pun berjalan macam itik pulang petang kat satu meja panjang depan bilik kecik Kedai Maggie tuh . sebab situ je kiteowg boleh duduk ramai ramai . haha . then thea , faiz , mira dengan akak pergi kaunter untuk order . illiyin dengan ika jaga tempat duduk . rasanyalah lupa pulak . lepas sorang sorang order . tahu je lah thea neh bukan makan banyak sangat so thea order Spicy Chicken Mc Deluxe dengan Mc Frizz set besar *tak nak kalah . sedap ohh . yang lain punya order thea lupa . haha . lepas semua dah order akak orang terakhir order so akak pun buatlah pembayaran . cehh . haha . hampir hundred jugaklah kalau tak silap .. kesian akak . thank youu akak . love youu :* muah muah . haha . last sem ika dah belanja KFC , akak belanja Mc Donald mungkin thea akan belanja jugak tapi masih dalam proses pemikiran . selalu makan fast food tak elok jugak . in sha Allah kalau sempat masa hari lahir thea nanti lah . asal thea celoteh banyak sangat nehh ? *baru perasan ke thea ? tangan kebahu mata ke atas . dah dah korang tengok je lah gambo gambo nehh kayy . enjoy the journeyy . haha .
nehh namanya budak tak sedar diri dah terlebih umur
pandai pandai sengetkan kepala plesssshhhh .
Dont Say Any Words ;)
We love each other :'*
Ahlan Wasahlan
The Mayor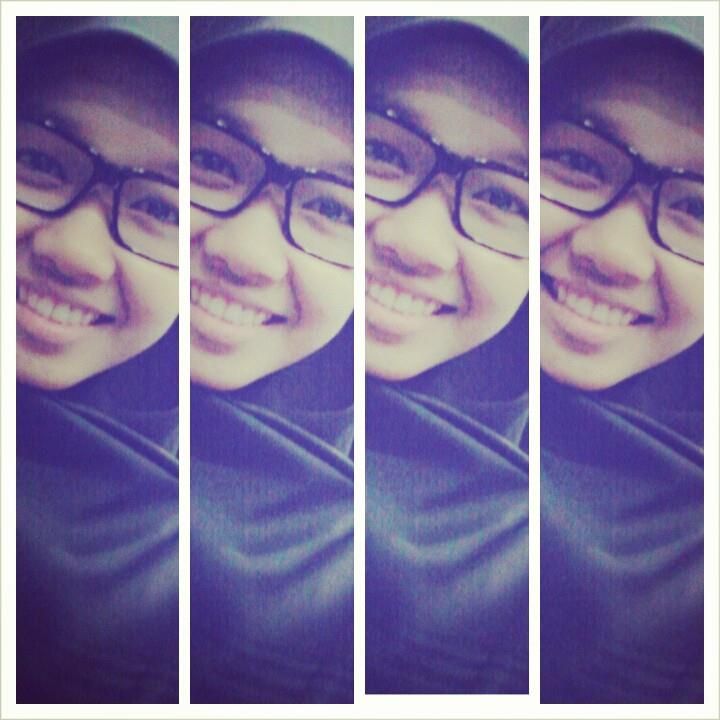 Assalamualaikum , Ahlan wasahlan .Allah tak pandang siapa kita yang dulu. Tapi Allah pandang siapa kita yang sekarang. :')





Celoteh

Tinggal Jejak


مبسم الله الرحمن الرحيم
Please leave your kind words here :)
No rude words / spamming are allowed.


Jantung

I love them much :*