KALAU TAK BOLEH SEMUA, JANGAN TINGGAL SEMUA
Monday, 27 May 2013 • Monday, May 27, 2013 •
0tinta
Pernah dengar tak ayat-ayat ni?
Ayat 1 : "Buat ape nak puasa, solat pun takkk! Baik tak payah puasa terus! "
Ayat 2 : " Ey, bro. Kau tau tak, aritu aku ade nampak sorang minah ni. Puasa tapi tak pakai tudung. Haptuihh. Sia-sia je! "
Ayat 3 : "Buat apa berubah kalau setakat kerana nak dapat suami/isteri yang soleh/solehah? Hampas."
Inilah ayat-ayat yang kita biasa dengar. Dan ini adalah mentaliti yang segelintir daripada umat kita ada yang menyebabkan orang tawar hati untuk berubah. Tawar hati untuk cuba, walaupun sekecil zarah cuma.
Hello bhaiii. Allah itu Maha Kreatif tau?
Dia ada pelbagai cara untuk memberi hidayah pada manusia. Cara dan pendekatan yang kadang-kadang kita tidak pernah mengerti, tidak pernah terfikir.
Mengikut Abbas As-Sisi dalam bukunya, At-Toriq ilal Qulub (Jalan Menuju Ke Hati),
Setiap hati ada kuncinya.
Setiap orang ada weakspot-nya yang tersendiri. Kadang-kadang orang yang nampak kasar luarannya akan tersentuh hati dengan benda-benda yang paling comel. Dan kadang-kaang orang yang lembut luarannya ada hati dan jiwa yang keras. Setiap orang ada kunci hatinya yang unik. Seorang dai'e yang ingin menyentuh dan menghidupkan jiwa-jiwa ini perlu menghabiskan banyak masanya terlebih dahulu untuk mengetahui kunci kepada hati mad'unya.
Dan siapa lagi yang paling mengetahui kunci-kunci kepada hati-hati kita selain Dia?
Ada orang yang bersemangat untuk puasa tapi masih belum ingin untuk solat penuh.
Ada orang yang tertarik untuk puasa Ramadhan kerana 'feel' dan environment Ramadhan tetapi masih belum bersedia untuk menutup aurat dengan sempurna
Ada orang yang berubah kerana nak jadi orang yang baik kepada pasangannya tetapi belum bulat tekadnya untuk Allah semata-mata
Ada orang yang rasa nak solat berjemaah penuh tetapi Subuhnya selalu gajah.
Ada orang yang teringin baca Quran sebab suka mengalunkan suara bukan untuk meneliti maksudnya,
Itu semua adalah cara Allah nak suruh hambaNya kembali. Dan setiap orang lain caranya.
Siapa kita untuk menafikannya?
Tapi betolla, niat tu kena betul. Kompas itu harus diarahkan ke tempat yang sepatutnya Ia harus disucikan. Kerana Allah semata-mata.
Tapi cumanya, why the negative tone and language?
Jangan matikan keinginan itu. Sucikanlah ia.
Begitu juga dengan kita. Kadang-kadang kita terasa "down" kerana dosa yang dilakukan berulang-ulang kali walaupun kerap kali kita bertaubat. Walaupun perasaan menyesal dan kecewa itu perlu, tapi janganlah sampai itu menghalang kita beramal ketika hati kita tergerak. Kerana itu petanda Allah ingin kita kembali kepadanya. Walaupun amal yang kita rasa sangat kecil.
Dan janganlah mengecam hati kita di saat ia tergerak kerana sebab yang bukan kerana Allah . Kerana ikhlas itu kadang-kadang datang selepas amal.
Dan Allah yang paling pandai menggoda hati kita. Mungkin ia datang dalam bentuk yang berbeza, tapi semuanya dari Allah.
Ahlan Wasahlan
The Mayor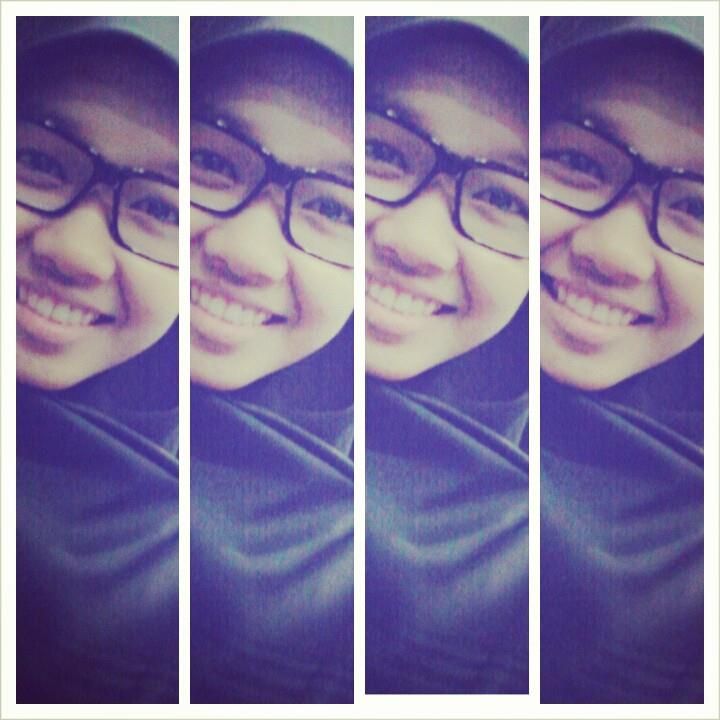 Assalamualaikum , Ahlan wasahlan .Allah tak pandang siapa kita yang dulu. Tapi Allah pandang siapa kita yang sekarang. :')





Celoteh

Tinggal Jejak


مبسم الله الرحمن الرحيم
Please leave your kind words here :)
No rude words / spamming are allowed.


Jantung

I love them much :*