Hari Ibu
Sunday, 12 May 2013 • Sunday, May 12, 2013 •
0tinta
Mesti semua tahu kan yang hari ini adalah Hari Ibu ? tapi korang tahu tak yang kita umat Islam tak boleh sambut Hari Ibu ? mesti ada yang dah tahu , dan ada juga yang belum tahu . acctually thea baru tahu pasal perkara nehh semalam . sebab tepat jam 12 semalam thea sibuk buat hashtag Happy Mother's Day kat
Twitter Saya
. tiba tiba ada sorang akhi nehh bagi dm kat thea yang kita sebagai umat Islam tak boleh sambut hari ibu . mula mula thea tak percaya sebab thea ada perasan UAI tweet "kalau nak sambut hari ibu boleh , tapi kalau takut akidah rosak jangan " . so thea pun google la . thea nehh kan suka googling sampai ada orang panggil thea Google Search . adehh . bukan semua benda pun thea tahu . terlalu banyak ilmu nehh . Kalau 7 lautan dibuat dakwat untuk menulis semua ilmu kat dunia nehh memang takkan cukup . bayangkan ? betapa banyaknya ilmu kat dunia . *eh .. ehh .. macam dah lari yopik je . haha . Im Sorry *buat gaya Amir RL . okayy google punya google thea jumpa website nehh .
Sejarah Dan Hukum Sambutan Hari Ibu
.
thea amik sikit la sejarah dan Hukumnya yea . yang lain nanti korang baca kat blog tuhh .
'Hari Ibu' disambut pada Ahad ke-2 bulan Mei setiap tahun oleh kebanyakan penduduk di seluruh dunia, termasuk masyarakat di Malaysia. Secara umumnya umat Islam tanpa usul periksa menerima bulat-bulat apa yang diperkenal dan dianjurkan oleh dunia Barat. Tahukah anda sejarah bermulanya 'Hari Ibu'?
Asal Usul Sambutan Hari Ibu
.
Eropah
Satu aliran pemikiran mengakui bahawa perayaan ini lahir dari satu adat pemujaan ibu di Yunani Purba, yang menyambut satu perayaan untuk Cybele, ibu dewa-dewi Yunani yang agung. Perayaan ini diadakan sekitar equinoks musim bunga di Asia Kecil dan tidak lama kemudian di Rom dari 15 hingga 18 Mac.
Orang Rom Purba juga menyambut suatu perayaan yang bernama Matronalia bagi memperingati dewi Juno, dan ibu lazimnya diberi hadiah pada hari ini.
Orang-orang Greece pula menganggap 'Hari Ibu' sebagai perayaan musim bunga dan penghormatan terhadap Rhea, ibu kepada tuhan mereka. Pada tahun 1600 orang-orang England merayakan hari yang mereka namakan sebagai "Mothering Sunday". Ia dirayakan pada hari Ahad keempat setiap Lent. Lent adalah tempoh masa selama 40 hari samada dalam bulan Februari atau Mac. Dalam tempoh ini, sebahagian orang-orang Kristian akan berhenti melakukan atau memakan makanan tertentu atas alasan agama. Amalan tersebut adalah sebagai penghormatan mereka terhadap Mother Mary. Mother Mary adalah Maryam, ibu kepada Nabi Isa Alaihissalam atau Jesus yang mereka anggap sebagai tuhan.
Perayaan ini bersamaan hari kenduri Persembahan Nabi Isa di Kuil dalam mazhab Ortodoks Timur. Oleh sebab Theotokos (Ibu Tuhan) amat penting dalam perayaan ini kerana membawa Christ ke Kuil Jerusalem, perayaan ini dikaitkan dengan ibu. Namun begitu, kini ramai orang Greece cenderung menyambut Hari Ibu mengikut negara Barat yang lain.
Dalam tempoh tersebut, kebanyakan rakyat England yang faqir dan miskin akan bekerja sebagai pembantu rumah. Mereka keluar jauh meninggalkan keluarga kerana percaya bahawa Jesus akan memberikan kekayaan dan kesenangan dalam tempoh tersebut. Menjelang hari Ahad keempat, mereka digalakkan untuk bercuti oleh majikan dan pulang ke kampung untuk bertemu dengan ibu. Setiap ibu akan dihadiahkan dengan Mothering Cake atau kek hari ibu sempena perayaan tersebut.
Amalan dan tradisi ini menular ke seluruh dunia dan ia kini disambut sebagai penghormatan kepada Mother Church. Mother Church dianggap sebagai kuasa spiritual yang agung yang memberi manusia kehidupan dan memullihara mereka dari sebarang kecederaan. Sejak dari itu, perayaan Mothering Sunday telah diadun dengan upacara kegerejaan. Penghormatan mereka terhadap ibu sama taraf dengan penghormatan mereka terhadap gereja.
Hukum Sambutan Hari Ibu
Haram
Para ulama berselisih pandangan mengenai persoalan hukum meraikan 'Hari Ibu' ini. Sesetengah ulama mengatakan ianya bersifat bid'ah atau berdosa malahan ada yang 'extreme' sehingga mengharamkannya. Memang benar ianya bid'ah dan haram sekiranya itikad dan niat untuk meniru dan meraikan budaya-budaya di atas.
.
Harus
Manakala Profesor Tafsir dan Ilmu al-Quran di Universiti Al-Azhar, Dr Muhammad Bakar Ismail, berpandangan sambutan Hari Ibu adalah harus kerana meraikan serta memuliakan ibu seperti pada Hari Ibu adalah bid'ah dalam perkara adat dan bukan ibadat.
Bid'ah dalam adat adalah tidak disuruh oleh Islam dan tidak juga dilarang kecuali ia menghubungkan dengan agama daripada dekat atau jauh. Jika adat ini lahir daripada pengiktirafan kepada kemurnian dan menyeru kepada berlaku baik dan ihsan kepada orang yang berhak mendapat kebaikan seperti ibu, bapa, datuk dan nenek, maka Islam memberkati dan memperakui adat sebegini.
.
Manakala jika adat ini lahir daripada perkara sebaliknya, dan melakukannya juga membabitkan perkara yang buruk dan dilarang Islam seperti pemborosan, pembaziran, kelalaian dan berbangga-bangga, maka Islam melarang daripadanya.
Jika dilihat dari segi keharusan sambutan ini, ia lebih banyak membawa kebaikan. Pertamanya, sesuatu perbuatan itu mestilah disertakan dengan niat yang baik. Walaupun amalan itu pada asasnya harus, namun ia boleh menjadi haram apabila disertai niat yang bertentang syariat.

Dan Tuhanmu telah perintahkan, supaya engkau tidak menyembah melainkan kepadaNya semata-mata, dan hendaklah engkau berbuat baik kepada ibu bapa. Jika salah seorang dari keduanya, atau kedua-duanya sekali, sampai kepada umur tua dalam jagaan dan peliharaanmu, maka janganlah engkau berkata kepada mereka (sebarang perkataan kasar) sekalipun perkataan "Ha", dan janganlah engkau menengking menyergah mereka, tetapi katakanlah kepada mereka perkataan yang mulia (yang bersopan santun).
(Surah al-Isra', ayat 23)
lebih baik tak payah sambut kan . sebab bagi thea , everyday is Mothers Day . takkan kita nak sambut satu hari je , satu hari tuh je ke ibu itu ibu kita ? satu hari tuh je ke kena layan ibu kita dengan baik ? satu hari tuh je ke kena minta maaf kat ibu ? takkan ? setiap hari adalah hari Ibu . For my beloved , amazing , kind and (semua yang baik baik la ) mum ,

Puan Musirah Bero

sorry I cant wish because for me everyday is Mother's Day . Everytime you always in my heart and in my doa :) .
You are my sunshine .
You are my tree .
You are my oxygen . You are my soulmate :')
Ahlan Wasahlan
The Mayor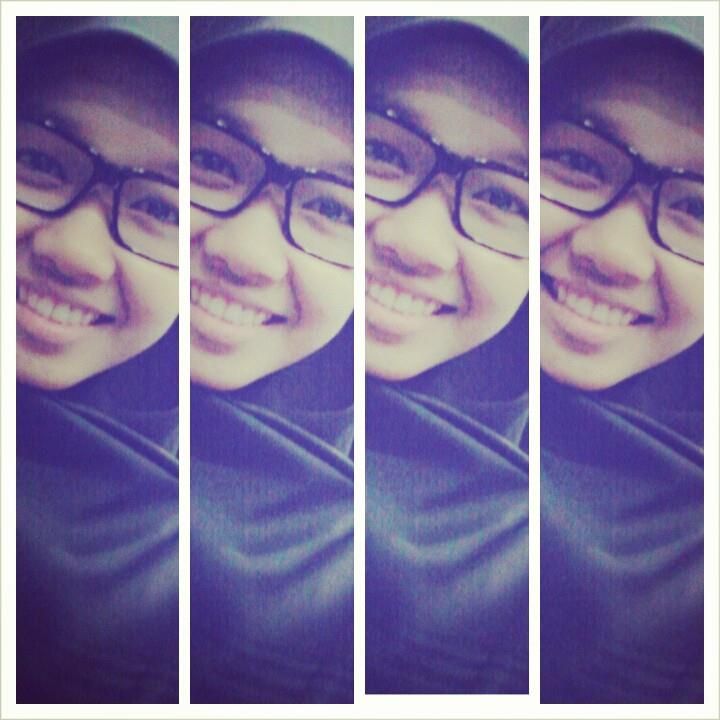 Assalamualaikum , Ahlan wasahlan .Allah tak pandang siapa kita yang dulu. Tapi Allah pandang siapa kita yang sekarang. :')





Celoteh

Tinggal Jejak


مبسم الله الرحمن الرحيم
Please leave your kind words here :)
No rude words / spamming are allowed.


Jantung

I love them much :*