Nikmatnya Perpisahan Insan 'Bercouple'
Wednesday, 10 April 2013 • Wednesday, April 10, 2013 •
0tinta
"Aku memang sangat mencintainya. Tapi aku terpaksa clash dengan dia.."
"Kenapa pulak?"
"Sebab aku selalu ingat dia sampai aku selalu lupa Allah."
Pergh.. terbaiklah! Alhamdulillah..
Beruntung siapa dapat kekasih sepertinya. Bayangkanlah.. Tentu dia sudah dapat merasai penangan cinta daripada Allah sehingga sanggup untuk berpisah dengan insan yang selalu disayanginya dengan cara yang salah.
Ya.. begitulah.. Memilih untuk berpisah kerana Allah adalah keputusan yang sangat bijak. Itulah pilihan iman sebenarnya. Apabila menyedari diri sering terjebak dengan dosa ketika ber'couple', iman yang ada dalam diri pasti akan menegur. Sangat terbaik orang yang sanggup menerima teguran daripada iman itu.
~Cepat-cepatlah terima teguran iman di hati sebelum nafsu mengambil alih.
Sememangnya terbaik. Itulah keputusan yang membawa manfaat buat dirinya dan kekasihnya. Bercintalah. Tapi buatlah keputusan untuk tidak ber'couple'. Selepas keputusan itu dibuat, akan berkurang atau tiada lagi episod-episod berpegangan tangan, bersentuh-sentuhan, bermanja-manjaan, membuang masa bersama, tinggalkan solat bersama, dan macam-macam lagi yang tidak sepatutnya berlaku sebelum kahwin. Masing-masing terhindar daripada maksiat dan dosa.
Itu barulah 'saling menyayangi' namanya. Mahu berpegangan tangan hingga ke Syurga atau ke Neraka? Tiada siapa yang mahu bersama ke Neraka bukan? Namun siapa yang betul-betul mahu bersama hingga ke Syurga?
Kadang-kadang kita merasakan nikmat ber'couple' itu terlalu indah. Lalu kita suka. Tapi sebenarnya itu hanya sangkaan. Mainan nafsu. Direct to the point, ber'couple' (sebelum nikah) tidak baik untuk kita. Sebab itu Allah mengizinkan berlakunya 'kehilangan' atau perpisahan. Kerana 'kehilangan' atau perpisahan yang kita tidak suka itu sebenarnya baik untuk kita.
Allah 'Azza Wa Jalla berfirman;
"Boleh jadi kamu membenci sesuatu, padahal ia amat baik bagi kamu, dan boleh jadi kamu menyukai sesuatu, padahal ia amat buruk bagi kamu.Allah mengetahui, sedangkan kamu tidak mengetahui"
(Surah al-Baqarah ayat 216)
"biarlah kita kehilangan si dia kerana Allah. Jangan kita kehilangan Allah kerana si dia."
Sahabat-sahabat semua.. Marilah sama-sama kita renungkan... Belum tentu pasangan kita itu adalah suami kita atau isteri kita. Kita 'bercouple' bagai nak rak, tiap malam bergayut dengan suara manja tanpa kita menyedarinya, waktu pagi bertemu berkepit ke hulu dan ke hilir tanpa rasa bersalah, semuanya hanya keindahan yang sementara.
Jika pasangan kita itu ditaqdirkan menjadi suami atau isteri kita, keindahan yang selalu kita nikmati di fasa sebelum pernikahan semakin suram. Jika dulu hampir setiap hari bertemu, namun setelah berada di alam pernikahan pandang pun menjadi jemu. Segala keindahan alam perkahwinan yang sepatutnya dinikmati di fasa tersebut turut hambar kerana sudah pun dirasai sebelum akad termeterai. Tiada lagi kejutan mahupun 'suprise' yang membahagiakan kerana hampir kesemua telah kita hadam dan menjadi perkara biasa kepada kita.
Kesimpulannya, serahkan lah hati kita kepada Allah. Simpankan rasa itu semata-mata hanya untuk Allah SWT. Biarkan Allah temukan hati yang mencintai Allah itu dengan hati yang lain, yang mana hati itu juga turut mencintai Allah. Yakinlah, jika kita menghiaskan hati ini dengan cinta Allah, pasti cinta yang hadir itu sentiasa mekar dan tidak akan layu. Malah cinta itu pasti kekal sentiasa kerana sandarannya juga adalah Zat yang Maha Kekal.
Marilah kita hayati dan amalkan doa ini. Semoga Doa Nabi Daud A.s ini memberi kita semangat dan teguh dalam mencinta Allah SWT sepenuh hati kita melebihi cinta kepada makhlukNya.
" Ya Allah, kurniakanlah daku perasaan cinta kepada-Mu, Dan cinta kepada orang yang mengasihi-Mu, Dan apa sahaja yang membawa daku menghampiri cinta-Mu. Jadikanlah cinta-Mu itu lebih aku hargai daripada air sejuk bagi orang yang kehausan, Ya Allah, sesungguhnya aku memohon cinta-Mu, Dan cinta orang yang mencintai-Mu serta cinta yang dapat mendekatkan aku kepada cintaMu,
Ya Allah, apa sahaja yang Engkau anugerahkan kepadaku daripada apa yang aku cintai, Maka jadikanlah ia kekuatan untukku mencintai apa yang Engkau cintai. Dan apa sahaja yang Engkau singkirkan daripada apa yang aku cintai, Maka jadikanlah ia keredaan untukku dalam mencintai apa yang Engkau cintai, Ya Allah, jadikanlah cinta-Mu sesuatu yang paling aku cintai daripada cintaku kepada keluargaku, hartaku dan air sejuk pada saat kehausan.
Ya Allah, jadikanlah aku mencintai-Mu, mencintai malaikat-Mu, Rasul-Mu dan hamba-Mu yang soleh, Ya Allah, hidupkanlah hatiku dengan cinta-Mu dan jadikanlah aku bagi-Mu seperti apa yang Engkau cintai, Ya Allah, jadikanlah aku mencintai-Mu dengan segenap cintaku dan seluruh usahaku demi keredhaan-Mu.
(Hadis riwayat At-Tarmizi, Rasulullah SAW bersabda, "Inilah doa yang biasa dipanjatkan oleh Nabi Daud a.s")
Wallahu Ta'ala A'lam
Ahlan Wasahlan
The Mayor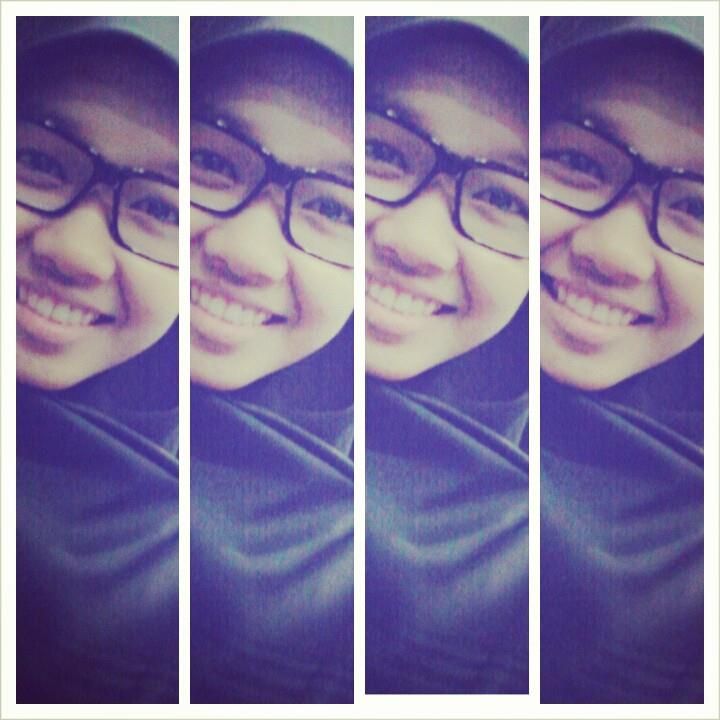 Assalamualaikum , Ahlan wasahlan .Allah tak pandang siapa kita yang dulu. Tapi Allah pandang siapa kita yang sekarang. :')





Celoteh

Tinggal Jejak


مبسم الله الرحمن الرحيم
Please leave your kind words here :)
No rude words / spamming are allowed.


Jantung

I love them much :*