Juvana The Movie
Sunday, 3 February 2013 • Sunday, February 03, 2013 •
0tinta
Assalamualaikum . hi korang . lately thea susah tidur ohh . so amek kesempatan untuk update blog nehh . now I want to story morry pasal Filem Juvana The Movie .
thea nak sangat tengok movie nehh . tapi still tak berkesempatan lagi . kalau tak dah dapat dah tengok cite nehh . before balik Muar . tapi my mum suruh balik Muar awal . so tak dapat den nak tengok . hmm . sedih .
korang dah tengok ? best tak ? thea nak tengok cite nehh sebab thea minat Johan Asari .thea minat kat dye sebab Abang Johan tak sombong . pernah jugak lah dye retweet and reply tweet thea kat Twitter . even tak semua dye reply thea tak kesah . ye lah artis kan . kekadang terlepas pandang jugak . thea just nak share sinopsis filem nehh . hope thea di beri kesempatan untuk tengok cite nehh kat Wayang . Amin
SINOPSIS FILEM JUVANA
Juvana merupakan kesinambungan terhadap drama TV popular Juvana (pemenang Anugerah Drama Rantaian TV Terbaik Anugerah Skrin 2011).
Kisah kita mengambil tempat beberapa bulan selepas tamatnya drama Juvana. Watak utama, Daim, yang telah dibebaskan dari sekolah juvana ekoran didapati tidak bersalah membunuh ibunya, kini cuba menjalankan kehidupan di dunia luar. Namun didapati bahawa kehidupan di dunia luar tidak jauh bezanya dari kehidupan di penjara juvana.
Daim mula bersekolah di sekolah menengah biasa dengan harapan untuk menamatkan pengajian SPMnya. Di situ dia dibuli oleh pelajar lain dan tidak mempunyai sebarang kawan melainkan Sara, seorang gadis. Pengawal yang mengetahui statusnya sebagai bekas pelajar juvana sentiasa memerhatikannya.
Daim juga bekerja keras di sebuah kilang membuat batu bata untuk menyara hidupnya. Statusnya sebagai bekas pelajar juvana juga menjadikannya tumpuan pekerja lain. Kalau ada salah dan silap yang berlaku, maka dia yang dipersalahkan.
Selain itu, kita juga menyingkap kisah rakan-rakan Daim pula.
Sekolah Wirabakti ditutup dan Botak, Apek, Ayam (serta beberapa pelajar lain), dihantar ke sebuah sekolah juvana lain untuk meneruskan tempoh hukuman mereka. Di sekolah tersebut, mereka menjadi sasaran Lan Todak, ketua taiko di sekolah itu. Namun Apek serta pelajar lain tidak mahu melawan balik, kerana mengamalkan apa yang dipelajari dari guru mereka, Cikgu Zakiah. Botak pula tidak setuju dan ingin melawan balik menggunakan kekerasan.
Akhirnya keadaaan meruncing apabila sehari sebelum dibebaskan, Kicap dan Gaban dibuli teruk oleh Lan Todak. Botak pula bertindak, dan membelasah Kecik, orang suruhan Lan Todak, hingga nyawa-nyawa ikan.
Apek pula mulai sedar yang ajaran Cikgu Zakiah tidak berkesan di sekolah baru itu. Dia mulai bertukar menjadi ganas, dan akhirnya membalas dendam untuk rakan-rakannya, sehingga berjaya mengetuai semua pelajar.
Namun begitu, kita lihat Apek tidak banyak berubah dari seorang penjahat. Dia mula membuli ramai pelajar lain, terutamanya musuh-musuhnya yang terdahulu.
Botak pula semakin insaf kerana melihat keadaan Kecik, budak yang dibelasahnya itu. Dia juga mula tidak setuju dengan Apek yang sudah mula naik belang di sekolah baru itu.
Di dunia luar, Daim menjadi sasaran apabila pelajar sekolah lain mengetahui masa lampaunya sebagai pesalah juvana. Mujur ada Sara, yang mulai akrab dengan Daim dan banyak membantunya, terutama dalam bab pelajaran.
Satu hari, Daim mendapat tahu yang keadaan rakan-rakannya semakin teruk di sekolah baru. Dia pergi melawat dengan Sara, dan melihat sendiri perubahan yang terlah berlaku pada rakan baiknya, Apek, serta kawan-kawannya yang lain.
Ketika itu, berlaku rusuhan pelajar yang diketuai oleh Lan Todak. Dia tidak berpuas hati kerana rakannya Kecik akhirnya telah meninggal dunia. Dia salahkan Botak dan Apek, dan mahu membalas dendam. Pihak sekolah cuba menghalang, tetapi Lan Todak teruskan rusuhannya. Mereka cuba menawan kesemua pelawat ke sekolah mereka pada hari itu, dan Daim serta rakan-rakan lain pula yang terpaksa bertindak menyelamatkan para pelawat serta diri masing-masing dari Lan Todak.
Mereka berjaya selamatkan kesemua pelawat itu akhirnya, namun Botak kembali untuk berdepan dengan Lan Todak. Dalam perbalahan yang berlaku, Daim hampir terkorban dan ini membuatkan Apek pula sedar akan kesalahannya selama ini.
Zahiril Adzim – DAIM
Nama : Daim bin Yahya.
Umur : 17 tahun.
T.Lahir : 19 Disember 1994.
Kes : Bunuh.
Ringkasan : Dimasukkan ke sekolah pemulihan pada 15 Januari 2011.
: Tertuduh disyaki membunuh ibunya dan teman lelaki ibunya.
: Ditangkap ditempat kejadian.
: Kes masih dalam perbicaraan.
Juvana the Movie Official Trailer
Ahlan Wasahlan
The Mayor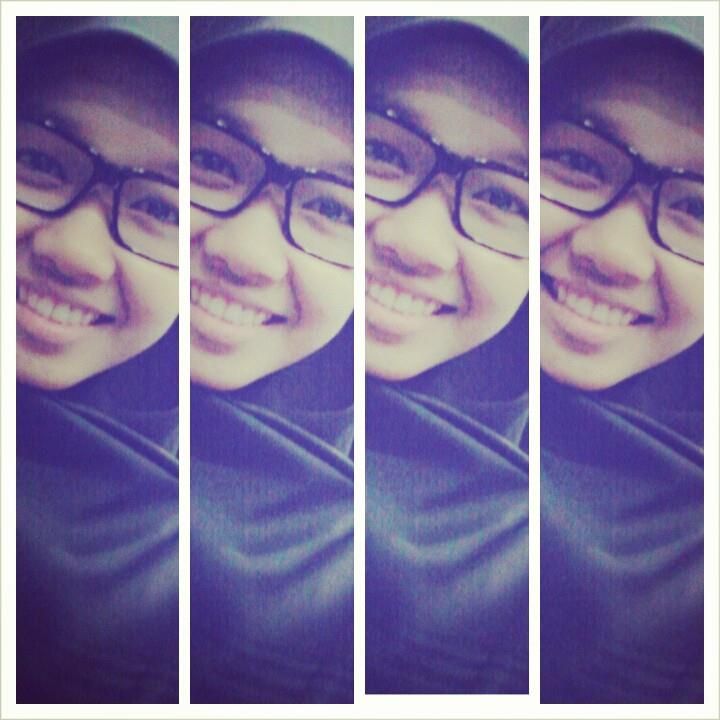 Assalamualaikum , Ahlan wasahlan .Allah tak pandang siapa kita yang dulu. Tapi Allah pandang siapa kita yang sekarang. :')





Celoteh

Tinggal Jejak


مبسم الله الرحمن الرحيم
Please leave your kind words here :)
No rude words / spamming are allowed.


Jantung

I love them much :*