Hikmah menutup aurat
Saturday, 18 May 2013 • Saturday, May 18, 2013 •
0tinta
Segala puji bagi Allah, Tuhan sekelian alam. Selawat serta salam buat junjungan mulia Nabi Muhammad SAW keluarga serta para sahabat dan pengikut yang istiqamah menuruti baginda hingga ke hari kiamat.
Sahabat yang dirahmati Allah,
Salah satu perkara wajib yang di perintakkan oleh Allah SWT kepada para hamba-Nya adalah menutup aurat. Kewajipan menutup aurat tidak ada bezanya dengan kewajipan menunaikan solat, puasa, zakat dan haji. Di dalam al-Quran surah a-Nur ayat 31 dan surah al-Ahzab ayat 59 jelas menyatakan kewajipan menutup aurat untuk wanita muslim yang telah sampai akil baligh.
Ramai wanita muslim hari ini tidak mengambil berat dengan memakai pakaian menutup aurat dengan sempurna. Ramai di antara mereka lebih suka dan terpengaruh dengan ciri-ciri pakaian yang berfesyen semasa terutama fesyen yang datangnya daripada barat.
7 konsep tudung yang menutup aurat :)
Ikuti kisah dibawah :)
Kisah ini berlaku kepada seorang wanita muslim dari Malaysia yang bekerja di US. Gadis ini sangat cantik rupa paras dan bentuk badannya juga sempurna. Tetapi dia sentiasa taat kepada Allah swt, berpakaian sopan, menutup aurat dengan 'sempurna' dan memiliki akhlak yang baik.
Pada suatu malam, gadis ini dalam perjalanan balik ke rumah dari tempat kerjanya. Kebetulan dia telah tersilap dengan melalui jalan yang singkat untuk pulang di atas sebab-sebab tertentu. Laluan yang pilih itu pula agak tersorok dan kebetulan, tidak ramai orang yang lalu lalang pada masa itu.
Kerana malam yang lewat dan keadaan yang sunyi, laluan itu agak gelap dan keadaannya agak menyeramkan. Ini membuatkan gadis itu agak gelisah dan berasa takut kerana berjalan sendirian.
Tiba-tiba gadis itu ternampak ada seorang lelaki kulit putih berbangsa Amerika sedang bersandar di dinding di tepi lorong itu. Gadis itu menjadi semakin takut dan berasa tidak sedap hati. Tetapi, apa yang boleh dilakukan hanyalah berdoa kepada Allah, memohon keselamatan atas dirinya. Gadis itu pun berdoa dan membaca ayat Kursi dengan penuh pengharapan agar Allah swt membantunya di saat itu.
Semasa melepasi lelaki yang bersandar itu, dia sempat menoleh dan sempat mengecam wajah lelaki itu. Nasib baik lelaki itu buat tidak endah dan gadis itu selamat sampai ke rumahnya.
Keesokkan paginya, gadis itu terbaca dalam akhbar tempatan Amerika berkenaan seorang perempuan telah dirogol oleh seorang lelaki yang tidak dikenali di kawasan yang dilaluinya semalam. Masa kejadian pula hanya 10 minit selepas dia melintasi lorong tersebut. Seteleh menatap wajah perogol yang dipaparkan, gadis itu yakin bahawa perogol tersebut adalah lelaki kulit putih yang dijumpainya semalam.
Atas rasa tanggungjawab dia terus ke balai polis dan membuat aduan. Gadis itu dapat mengenalpasti suspek melalui kawad cam dan selepas siasatan dilakukan, pihak polis juga mendapat bukti bahawa lelaki tersebut adalah perogol bersiri yang amat dikehendaki.
Namun, gadis itu berasa amat hairan kerana perogol itu tidak menjadikannya mangsa. Padahal dia keseorangan pada masa itu dan sebaliknya perogol itu memilih perempuan yang lalu selepas dia. Gadis itu ingin sangat mengetahui akan sebabnya. Oleh itu, dia meminta kebenaran polis untuk bercakap dengan perogol tadi sebelum lelaki tadi di bawa ke tempat lain.
Dia pun bertanya kepada perogol itu :
Why don't you do anything to me on that night even though you know that I'm alone ?
Mengapa kamu tidak melakukan apa-apa terhadap saya pada malam tersebut sedangkan kamu tahu saya sedang berjalan bersendirian ?
Perogol tu menjawab :
No, you are not alone ! That night I saw two young man walking with you.
One on your right side and the other one was by your left side.
If you were alone of course you will be my victim
Tidak, kamu tidak bersendirian. Malam itu saya nampak dua lelaki muda berjalan bersama kamu. Seorang di sebelah kanan dan seorang lagi di sebelah kiri kamu. Jika bersendirian sudah tentu kamu yang akan menjadi mangsa saya kerana kamu yang saya jumpai lebih dahulu
kesimpulannya : banyak hikmah yang kita perolehi dari pada menutup aurat ni . ketahuilah bahawa Allah SWT sentiasa melindungi hambaNya yang menjalankan perintahNya .Renung-renungkanlah wahai kaum hawa sekalian :)
Ahlan Wasahlan
The Mayor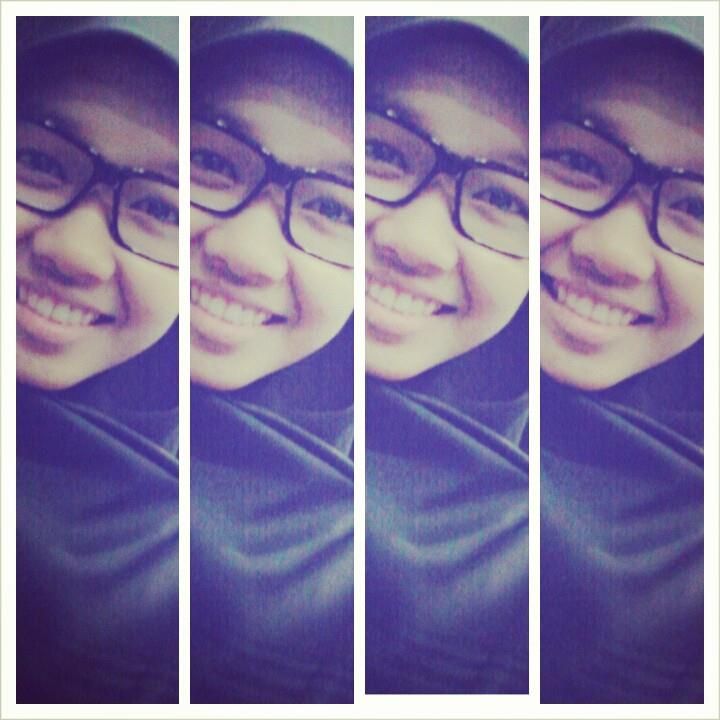 Assalamualaikum , Ahlan wasahlan .Allah tak pandang siapa kita yang dulu. Tapi Allah pandang siapa kita yang sekarang. :')





Celoteh

Tinggal Jejak


مبسم الله الرحمن الرحيم
Please leave your kind words here :)
No rude words / spamming are allowed.


Jantung

I love them much :*