Demam ! !
Thursday, 14 March 2013 • Thursday, March 14, 2013 •
0tinta
selamat malam reader semua . *cheh macam ramai je . perasan jap . kayy malam nehh thea nak uat entry pasal demam sebab kawan thea si Encik Taufiq tuh demam . kesian kan . sekarang dia takkan perasan entry nehh sebab thea dah suruh dia berehat then tidur . sebelum tuh thea pesan basahkan tuala kecil then letak dekat dahi untuk kurangkan tahap kepanasan tuhh *yek yek jeh ayat
.
kalau korang nak tahu Demam (juga dikenali sebagai pyrexia atau hiperthermia terkawal) merupakan isyarat perubatan biasa dengan cirri-ciri peningkatan suhu melebihi julat biasa 36.5–37.5 °C (98–100 °F) disebabkan peningkatan pada titik set pengawal suhu badan . Peningkatan pada titik set ini mencetus ton otot dan menggigil.
Ketika suhu badan meningkat, terdapat rasa sejuk umum sungguhpun suhu badan meningkat. Sebaik sahaja tahap suhu baru dicapai terdapat rasa panas. Demam merupakan satu tindak imunisasi balas yang cuba menangani jangkitan bacteria atau virus. Demam boleh dicetuskan oleh pelbagai keadaan dari selamat kepada potensi serius. Kecuali demam yang tinggi, rawatan biasanya tidak diperlukan, bagaimanapun, ibuprofen adalah berkesan bagi menurunkan suhu badan.
Demam berbeza daripada hiperthermia luar kawal, biasanya dirujuk hanya sebagai hiperthermia, dari segi hiperthermia merupakan peningkatan suhu badan melebihi titik set pengawalansuhu badan, akibat penghasilan suhu melampau/ pengawalan suhu yang tidak mencukupi.
cheh macam terror je thea bagi definisi tuhkan . ala , bukan thea yang cakap tapi En Google yang cakap . thea nehh bukan nurse macam akak thea ataupun Dr macam Dr Muhaya tuhh . hehe . jom kita tengok apa pulak tanda tanda dan gejala gejala demam nehh . Watch out :)
Tanda dan gejala
Badan panas bila disentuh
Pernafasan meningkat
Muka menjadi merah
Tidak aktif dan lemah, sentiasa mahu tidur
Resah gelisah
Tiada selera makan
Menggigil
haa . tuh la kan . tanda tandanya . kalau korang ada salah satu tanda tanda yang dinyatakan maknanya korang demam tau . biasanya thea kalau demam thea akan rasa tanda tanda nombor 1,2,4 dan 6 . lagi lagi part tidur tuhh . kalau boleh nak 24 jam tidur . korang mesti nak tahukan macam mana nak ubati demam nehh . jom kita sambung pengembaraan kita :)
Tindakan yang di ambil
Biarkan pesakit berehat di tempat yang mempunyai peredaran udara yang baik.
Pakaikan pakaian nipis.
Beri minum air yang banyak.
Beri ubat menurut arahan
okayy tuh adalah tindaakan yang kita boleh buat menurut Dr . jom kita tengok pulak kaedah merawat demam mengikut cara Islam . Abu Hurairah r.a berkata: "Tidak ada penyakit yang menimpaku yang lebih aku sukai daripada demam, sebab demam merasuk setiap organ tubuhku, dan Allah s.w.t. akan mengurniakan pahala bagi setiap organ tubuh yang diserang demam." tengok tuh . Allah akan kurniakan kita pahala tau bila kita demam . so that kalau kita demam kita jangan pulak merintih dan cakap Allah tak sayang kita .okayy . jom kita tengok macam mana kita nak rawat demam nehh dengan cara perubatan islam .
Sejukkannya dengan Air
Hadis riwayat al-Tirmizi dalam Jami'nya menerusi hadis Rafi' bin Khudaij secara marfu' meriwayatkan: "Apabila salah seorang di antara kamu diserang demam dan demam itu adalah percikan api neraka, maka hendaklah dipadamkan demam itu dengan air sejuk dan hendaklah berendam di dalam sungai yang mengalir. Hendaklah ia mandi selepas fajar (subuh) dan sebelum terbit matahari. Dan hendaklah ia mengucapkan:
Maksudnya: "Dengan nama-Mu ya Allah, sembuhkanlah penyakit hamba -Mu dan benarkan bimbingan Rasul-Mu."
Lalu berendam sebanyak tiga kali selama tiga hari berturut-turut. Jika sembuh, alhamdulillah. Jika belum sembuh juga, ulangi hingga lima hari. Jika belum sembuh juga, maka tujuh hari. Biasanya tidak pernah lebih dari tujuh hari, dengan izin Allah.
Daripada Rafi' bin Khadij r.a., bahawa dia mendengar Nabi s.a.w. bersabda yang bermaksud: "Sesungguhnya demam itu merupakan legakan api neraka jahanam, maka sejukkanlah ia dengan air." (Riwayat Muslim no. 5889)
Begitu juga sebuah hadis daripada Ibn Umar r.a., bahawa Nabi s.a.w. pernah bersabda yang bermaksud: "Sesungguhnya demam itu atau demam yang berat itu berpunca daripada bahang api neraka. Jadi, sejukkanlah ia dengan air." (Riwayat Muslim no. 5882)
Membaca Ruqyah
Rasulullah s.a.w. juga menyarankan agar membaca doa-doa yang disyariatkan untuk mengubati demam juga penyakit-penyakit yang lain. Dalam sebuah hadis riwayat Imam al-Tirmizi, daripada Abdullah bin Abbas, bahawa Rasulullah s.a.w. pernah mengajar mereka doa sebagai ruqyah (jampi) apabila ditimpa demam panas iaitu:
Maksudnya: "Dengan nama Allah yang Maha Besar, aku berlindung kepada Allah yang Maha Agung daripada kekejangan urat dan keperitan kepanasan api."
Imam al-Baihaqi juga ada meriwayatkan sebuah hadis iaitu daripada Anas r.a. kata: "Rasulullah s.a.w. menemui Aisyah r.ha. ketika Aisyah terkena penyakit demam panas seraya berkata, "Jangan mengeluh, kerana ia diperintahkan. Tetapi jika kamu mahu akan aku ajari beberapa bacaan yang jika kamu membacanya Allah akan menghilangkan sakit itu daripadamu.' Aisyah berkata: 'Ajarilah aku.' Baginda bersabda:
Maksudnya: "Ya Allah, kasihanilah kulitku yang nipis dan tulangku yang lembut daripada panasnya kebakaran."
"Ya Ummu Mildam (demam), jika kamu beriman kepada Allah Yang Maha Agung, maka janganlah kamu memeningkan kepala, membuatkan mulut berbau, jangan menyedut darah tetapi sebaliknya palingkan diriku kepada orang yang menjadikan Allah sebagai tuhan." Lalu Aisyah mengucapkan kalimah itu hingga rasa sakitnya sembuh. Dalam satu riwayat ada tambahan, "Sesungguhnya saya bersaksi tidak ada Tuhan selain Allah dan Muhammad adalah hamba dan Rasul-Nya."
Berpunca daripada Bahang Neraka?
Menurut Ibn Qayyim al-Jauziah, maksud ucapan Nabi s.a.w. "demam itu berpunca daripada bahang neraka jahanam" iaitu panas demam yang bergejolak sepertimana Rasulullah s.a.w. pernah mengucapkan dalam hadis yang lain, "Panas matahari yang terik berpunca daripada bahang jahanam."
dan ada yang berkata kita dilarang mencela demam kerana demam itu penghapus dosa
.
Di dalam kitab al-Sunan daripada Abu Hurairah r.a. bahawa ia berkata: "Suatu ketika ada orang membicarakan mengenai demam dekat Rasulullah s.a.w., tiba-tiba seorang lelaki mencela penyakit tersebut. Rasulullah s.a.w. bersabda (yang bermaksud): 'Jangan mencela demam sebab demam dapat menghapuskan dosa sebagaimana api melenyapkan karat daripada besi.'" (Riwayat Ibn Majah)
Menurut riwayat sebuah athar iaitu, "Demam sehari boleh menghapuskan dosa setahun."
Riwayat ini ada yang difahamkan bahawa demam itu meresap ke dalam setiap anggota tubuh dan sendi-sendinya. Manakala jumlah sendi-sendi tubuh adalah sebanyak tiga ratus enam puluh. Justeru, demam itu dapat menghapuskan dosa sejumlah sendi-sendi tersebut dalam sehari .
Note to Mr Taufiq : semoga cepat sembuh ya kawan . jangan lupa makan ubat . banyakkan rehat . sakit sakit jugak , solat jangan lupa yea . tade tempat lain kita boleh mengadu selain Allah .
Ahlan Wasahlan
The Mayor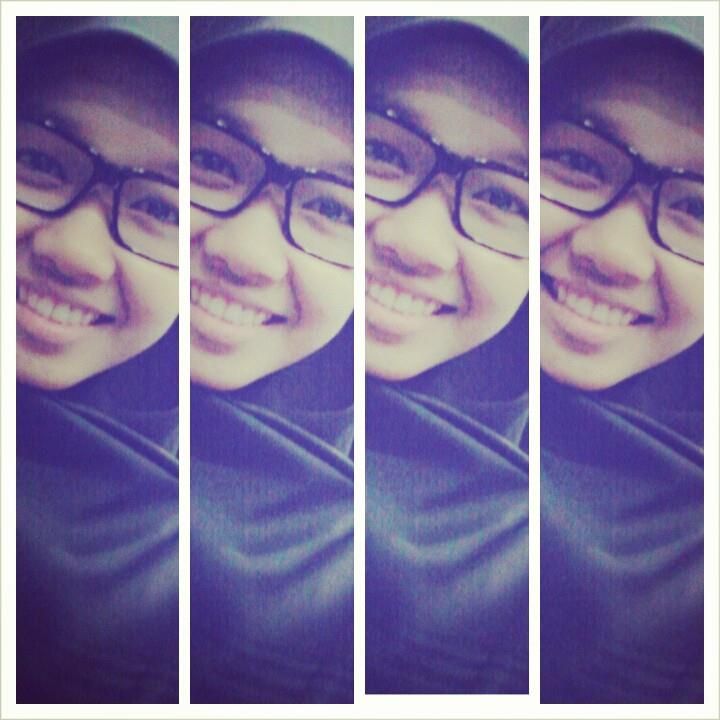 Assalamualaikum , Ahlan wasahlan .Allah tak pandang siapa kita yang dulu. Tapi Allah pandang siapa kita yang sekarang. :')





Celoteh

Tinggal Jejak


مبسم الله الرحمن الرحيم
Please leave your kind words here :)
No rude words / spamming are allowed.


Jantung

I love them much :*