Roomate ♥♥♥
Saturday, 27 October 2012 • Saturday, October 27, 2012 •
0tinta
Assalamualaikum guys .
tetiba terfikir nak post pasal roomate . korang mesti tahu kan roomate tuhh apa . bagi thea roomate ialah orang yang tinggal sebilik dengan kita . roomate juga boleh jadi orang yang rapat dengan kita . semua masalah cerita dekat dia . okayy . back to the story . first time thea dapat roomate masa masuk ICAM . sebab sebelum nihh thea tak pernah duduk hostel . first first masuk bilik , thea sorang sorang jehh . ingat tade roomate . tapi petang sikit masa family thea nak balik sampai lah satu family nehh . tetiba muncul seorang girl berbaju kurung . thea agak mesti dye roomate thea . sebab ada sorang jehh girl kat situ selain mak dia . firstly thea tanya nama dye . nama dye Nor Aqila . tengok muka dye da tahu dah yg dye nehh baik . pendekkan cerita . dye memang seorang roomate yang baik . dye selalu ingatkan thea pasal solat . kekadang thea lupa . biasalah manusia . paling thea suka pasal dye , dye suka mengaji sebelum tidur . baik kan . memang ada ciri ciri muslimah dekat dye nehh . hehe .
masa celebration birthday kiteowg .
thea , ery , illiyin , qila
♥ ♥ ♥
A&W
A&W
mira , illiyin , faiz , ery , thea
fatin , kak dayah , Kila
Ahlan Wasahlan
The Mayor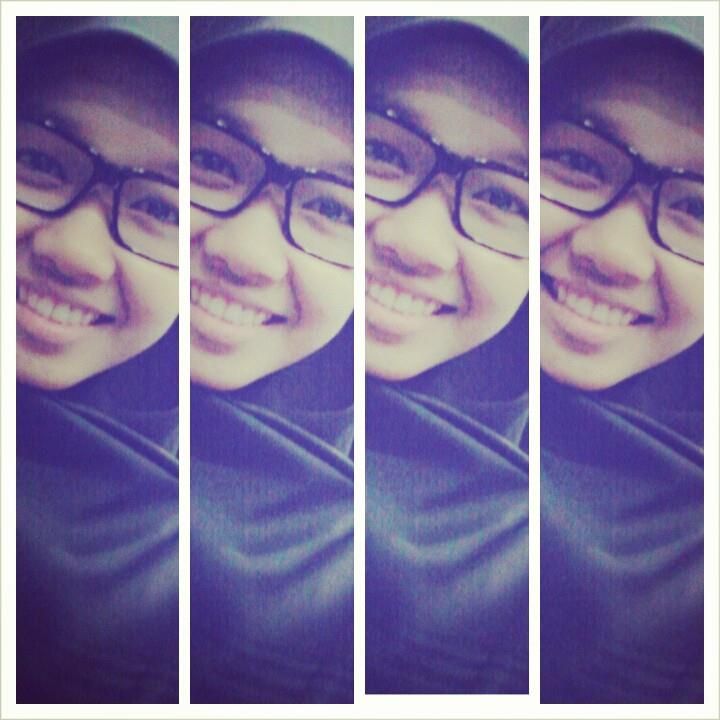 Assalamualaikum , Ahlan wasahlan .Allah tak pandang siapa kita yang dulu. Tapi Allah pandang siapa kita yang sekarang. :')





Celoteh

Tinggal Jejak


مبسم الله الرحمن الرحيم
Please leave your kind words here :)
No rude words / spamming are allowed.


Jantung

I love them much :*