My Birthday Celebration...
Saturday, 30 July 2011 • Saturday, July 30, 2011 •
0tinta
Thanks to Fara n Am yang sudi tok ceria an hair tya arini..sebenarnya arini tya x de mood sngt coz pk bnyk perkara..ttp bila da hang out nn dyeowg da x rse sangt..tya senyum di mulut tetapi menagis di hati..hurm..macam mne tue..eh dah r malas nk ulas tntg bnde uh ag..buat sakit aty je..yg pasti best hang out nan am n fara..
Tya rase gembira sngt hari

nie..tya x tawu knp tapi tya mmg gembira gile hair nie..hurm..first2 kitorang g mkn at kfc..dyeowg smpi dulu bru tya..tya smpi kol 3:45..lmbt skit coz tunggu ayah amik
Amat n baby..dah smpi kfc tya mmg x tawu yg dyeowg da smpi..nk call num fara n am yg fara bg pg td tertinggal at skola..so x bole call..masuk jew trus naik atas..coz x nmpk un am nan fara..so jdik r cam owg gler sat coz tercari2..bila nk turun tue terperasan am..so bila dah nmpk uh trus pilih tmpt..fara yg pilih..mmg tmpt terbaik la..hehe..at hujung skali..hehe..blakang uh hotel pelangi..hurm..hurm..fara dok sebelah am..n tya dok dpn am..maybe fara jelous kot,,so die suh tya dok dpn die..tya un ikut je r kn..tp tya mmg nk duk depan fara un..coz tya tkut ngok am..x tawu knp..maybe first time kot..sori ye am..tya x de niat ppe un..tya engt x mo mkn..coz da mkn an..tp oleh kerana fara x ske mkn burger terpaksa la tya abiskn..hehe..even mkn burger je..mngambil mse 15 minit nk abis..coz asyik glak n gossip je memanjang..hurm..btw mmg besh ler..am da abis mkn..so die g cuci tgn..sementara am g cuci tgn smpt la tya nn fara ber'webby'seketika..so tya duk tmpt am sat..hehe..tp x bnyk un..coz tya segan..coz at kfc uh rmai owg..then after am cuci tgn tya duk tmpt tya blik..hurm..after dok at tmpt tya blik..fara ajk am webby plak..serius tya ckp tyya jelous tgok dyeowg..dyeowg webby tp tya x tgok coz hurm..dilarang melihat..hahax..after that,tya prasan yg am nye tangan da gegel..hehe..fara da ckp nn tya yg am x thn sejuk..so oleh kerana sian an am..tya mkn kntg cpt2..after siap tya g cuci tgn..fara plak lmbt coz bru nk mkn ayam die..tya x ske sngt ayam uh..coz bak kate am"tu original..so x sedap"hehe..am sori skali lagi take ur ayat..hahax..hurm..fara ni mmg saje je tawu nk mkn lmbt2..x kesian ke at am yg da cm owg apa da..hehe..btw hurm..it up to them la kan..hehe..tya n am saba menunggu..hurm..sementara tunggu am asyik tunjuk je hotel blakang nie..hehe..hurm..in my heart talk"hurm am..nk msuk ke??hurm pgi la..tp lepas tya blik okayh..hahax.."after siap..kitowang g cri buku tok ummi..ummi nak bli buku "cara hidup bersosial/bergaul"..hurm..actually tya emang nk blikn die un..coz die giler pendiam tawu..nk blikn die sbelum die g plkn nnt..coz die kne bersedia..hurm..msuk wetex..tangan knn fara pgg am n tgn kiri pgg tgn tya..huhu..semua org tgok plik..lg2 pekerja at kdi emas..siap glak2..ag..maybe die plik..1 boy 2 gurlz..but x kisah un..bak kata fara"hari ni fara keluar nan bf n gf..hahax.."hehe..msuk tanjong mas..cri buku yg ummi nak tue..x jmpe la..maybe ada tp kiteowg yg mls nk tnye at pkerja at stu n malas nk cri..malah buku lain yg kiteowg jmpe..antara buku yg kiteowg jmpe

Aku Terima Nikahnya,,Ciri ciri perempuan di Syurga,,Sudoku,,Eclipse.Tuesday with Morries,,Armagedon 2012,,Taubat Seorang hamba,,Perangai Anak Yang Patut Ibu Bapa tahu,,kalau novel plak

Cinta Sang Arjuna,,Impian Kasih..Ayat Ayat Cinta,,Ketika Cinta Bertasbih,,Kau tetap Dihati..Kalau nk diikutkan tya mmg hantu novel..tp pak kal je x bwk wet..bwk wet un RM 15 jew..so x berkesempatan lha nk blie..hurm..wahai buku semua..tunggu tya dapat gaji nnt k..jgn abis dulu taw..hurm..ni da merepek nie..jauh menyimpang..bak kata Pn Rodziah..sesat lagi menyesatkan..hehe.smbunk cite kami..after bosan coz x jmpe buku yg

ummi nak..kiteowg kluar g Gift Shop..hurm..mmg bnyk adiah at cnie..sume cute2..terutama skali Angru Burd..hehe..nmpk mcm 2 versi angry burd nie..ada beg..keychain..n buku un ada..kat cni tya jmpe sesuatu yg mnarik hati tya..frame baby..nice larh frame tue..frame tu ada 13 tmpt kosong..dri month stu hingga umur setahun..mmg nice gler..tp if tya bli un nk bg at spew an..hehe..nk tugu tya lmbt agi..hahax,,ni lagi la jauh menyimpang..hehe..then after that fara ajak g kedai baju..hurm at cnie r tya jmpe abg puteh.(abg farhana mastuki)..hurm die dtg nn sowg girl nie..maybe tu

gf die kot..fara n tya cri2 bju..am un sme..tapi bila tya da bosan mncari..tya jln g depan bahagian lelaki..mmg sweet 2 n smart2 bju nyew.fara un ikut tgok tya tgok bju..kitowg ada prasan stu bju nie..mmg smart..smpikn fara pksa am pakai bju tue..coz pada tya bju tue mmg smart..bju tue mmg kne nn am..then tya mnyampuk.."am pki at fitting room un jdik r"hahax..hurm..but am x mo.nk buat cmne da die x mo an..x kn nk pksa plak..hurm bila dah nk keluar uh perasan abg puteh ag..fara ckp nn tya.."menarik..x nk knlkn kew??"hahax..tya hanya mmpu terdiam..hehe..sbb am an ada..x kn r nk sakit an aty die plak an..so tya diam

je r..lps kuar dri kdi bju tue fara ajak g kedai bju sebelah fresco plak..hurm..smpi2 je da nmpk bju cntik..tp tya hanya mampu melihat..kerana tya tahu yg tya x bole pki

bju mcm tue..fitting die sexy skit..belah at blakang..so jgn harap r kn nk dpt..hurm..tya da pnt da jln..semntara tugu fara nan am pilih bju tya duduk sat at kerusi tpi fresco..tugu dyeowg..serius skali lgi mse tya duduk2 ni tya jealous tgok dyeowg..tapi nk buat cam ne belum ada jodoh kn..so tya hanya mampu menunggu..dan bersabar..hahax..mase tya duduk tya terperasan bnde yg mnarik aty tya..nk tawu x apa??bnde tu ialah dress tok flower girl..hurm..mmg cntik gler.tya suke..tya x tawuu semenjak j dank baby sitter nie,,tya da ske brg baby..semua klu bole tya nk blie..tp x tawu nk bg spe..hehe..hurm..x pe la tya tugu je k..nnt mesti tya akn jmpe siapa yg akn miliki dress tue..hahax..fara nn am da siap pilih bju..so fara suh am tugu tok bayar..fara ajk g kdi yg ada jual dress td..tya msuk..mmg bnyk bju baby

at ctue..hurm..fara ajak tngok earring..tya un tgok r..bnyk yg cntik2 tp teetttt..hurm tya x bole pki..hehe..fara suh tya pilih..so tya pilih bntuk cawan..fara pilih bntuk crown king..cntik..cute..siap bayar semua fara ckp nk blik..so tya un ckp tya un nk blik..coz da kol 6..mse nk blik smpi depan kfc tya ckp thanks at fara..salam fara..then mse dyeowg da naik tangga wetex uh tya ckp thanks kat am plak..hurm..am kte ok..then die angkt tgn..hahax..hurm..tya buntu nk call spew..tya call ayah..tp ayh kte ayh at bkt serampang..so jauh..tya teringt abg shafiq..so tya suh die amek..die kte klu nk amik tya,tya kne blanja die..hahax..tya x tawu nk blie apa..mse abis tepon uh tya nmpk waffle..so tya bliekn waffle choc tok abg shafiq..hurm..after 15 minute abg shafiq smpi..nasib baik die naik kete..klu naik moto??tetttt..tya da r x biasa naik moto nn llki yg x dknali nie..so tya naik kete..dok dpn..bila naik kete je ada buat tya tersentuh..coz abg shafiq bkk lagu nasyid tntg ibu bapa..tya rse mcm nk ngis tp tya x nk ngis coz ada abg shafiq..hahax..tya thn jew..smpi umah abg shafiq tnye masak pew..tya ckp mak masak nasi goreng je..hurm..tya tnye nk singgah x..die kte x mo..so tya msuk trus je naik ats..coz excited nk pki earring yg fara bliekn..naik ats je trus bkk kertas yg ada earring uh..hurm..mse nk bkk mcm excited tp bila da bkk tya cm sedeyh skit coz bntuk earring nye bkn earring yg tya pilih td..(cawan)..hurm..tya x ske pki bntuk tue..sorry fara..i cant take that earring,,fara pki je la keyh..x pew thanks coz sudi tok bliean tya earring uh..hurm..dalam hati tya berkata2.."esok bg fara la at skola..tya x bole pki" fara im very sorry..hurm..so tunggu je la ary esok..harap fara x kcik aty..
To Siti Nur farahida n Ahmad Amsya..
Thanks coz sudi teman n ceriakn aty tya arini..sbnrnye bnyk bnde yg tya pk..tya hanya tersenyum di luar ttp di hati x siapa yg tahu..to fara thanks or the cute earring.but I cant take that..to Am..thanks blanja..sowi ggu korg nk date..hahax.hope x serik kuar nn tya..tya minx maaf klu spnjg kite kuar ada bnde yg korank sakit aty o terguris..im sorry..sorry klu malu kuar nn tya..sbenarnya tya x sedia nk kuar nn korank..tya ni un cam ummi gak..x biasa kuar nn kawan2..so sorry keyh..
p/s
hurm..actually spnjg peristiwa ni berlaku bnyk bnde yg x ptut tya dgr n tya nmpk tp tya buat2 x nmpk n dgr..semua yg tya nmpk membuatkn tya rse jealous..semua org yg tya nmpk tgh date..hehe..tp x pew..tya kne
saba..setiap org ada jodoh tersendiri..kn kn kn..??
korank suweettt..
sedap tue.
thanks fara..<3
sian die..
sos cili un jadik..hahax..
jeles taw..
teet..this pic sensored lah..
Ahlan Wasahlan
The Mayor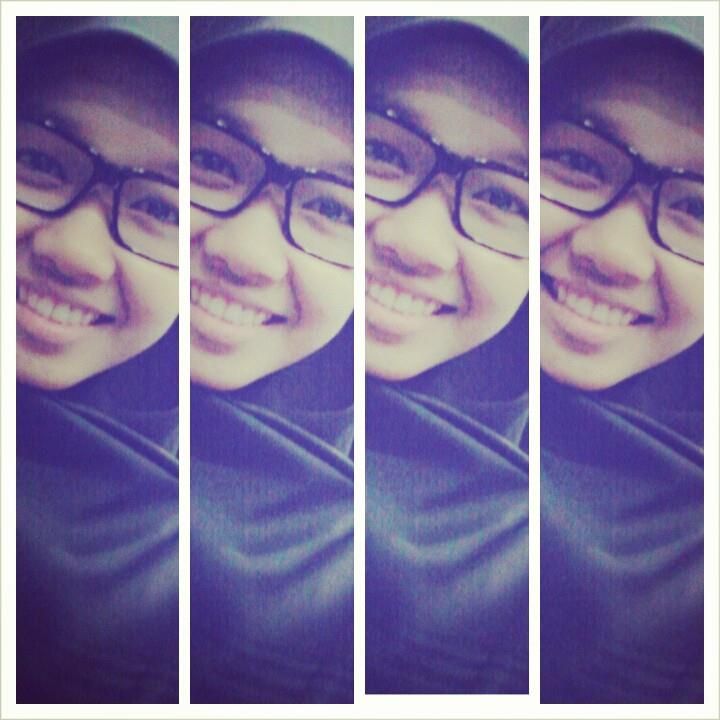 Assalamualaikum , Ahlan wasahlan .Allah tak pandang siapa kita yang dulu. Tapi Allah pandang siapa kita yang sekarang. :')





Celoteh

Tinggal Jejak


مبسم الله الرحمن الرحيم
Please leave your kind words here :)
No rude words / spamming are allowed.


Jantung

I love them much :*